TAMA PHOTO GALLERY CONTINUED
ROCKSTAR (asst.)
A
B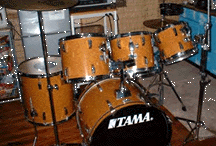 C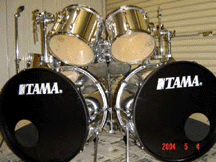 D
A) an RS B) a DX C) an RM D) Premium
ARTSTAR II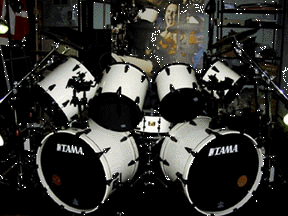 Two examples of the Lars signature kits...the last one is owned by Ryan Ganish.
ARTSTAR CUSTOM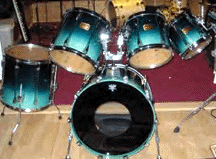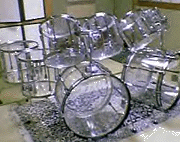 Yes an example of a Second Generation acrylic drumkit - there were a few (check my Rarities galleries).


STARCLASSIC PERFORMER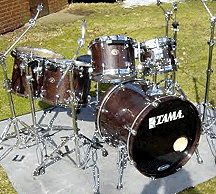 STARCLASSIC MAPLE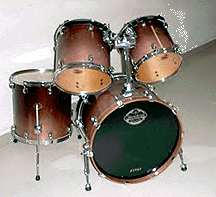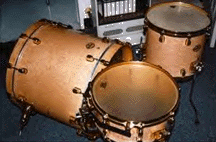 (L) Examples of a Maple with the custom bass mounted tom holders. The one on the left has a custom sized 8" on the side and the other is in a color only offered in the US on another series. (R) A custom quilted maple kit with gold hardware.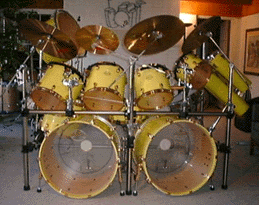 Marco Minnemann/Simon Phillips hybrid replica kit and his actual kit with gold hardware on the right. Thanks to Richard for this scan.

STARCLASSIC EXOTIX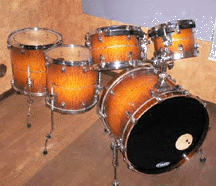 Our first Exotix is the rarest - the quilted maple one.
STARCLASSIC OMNITUNE